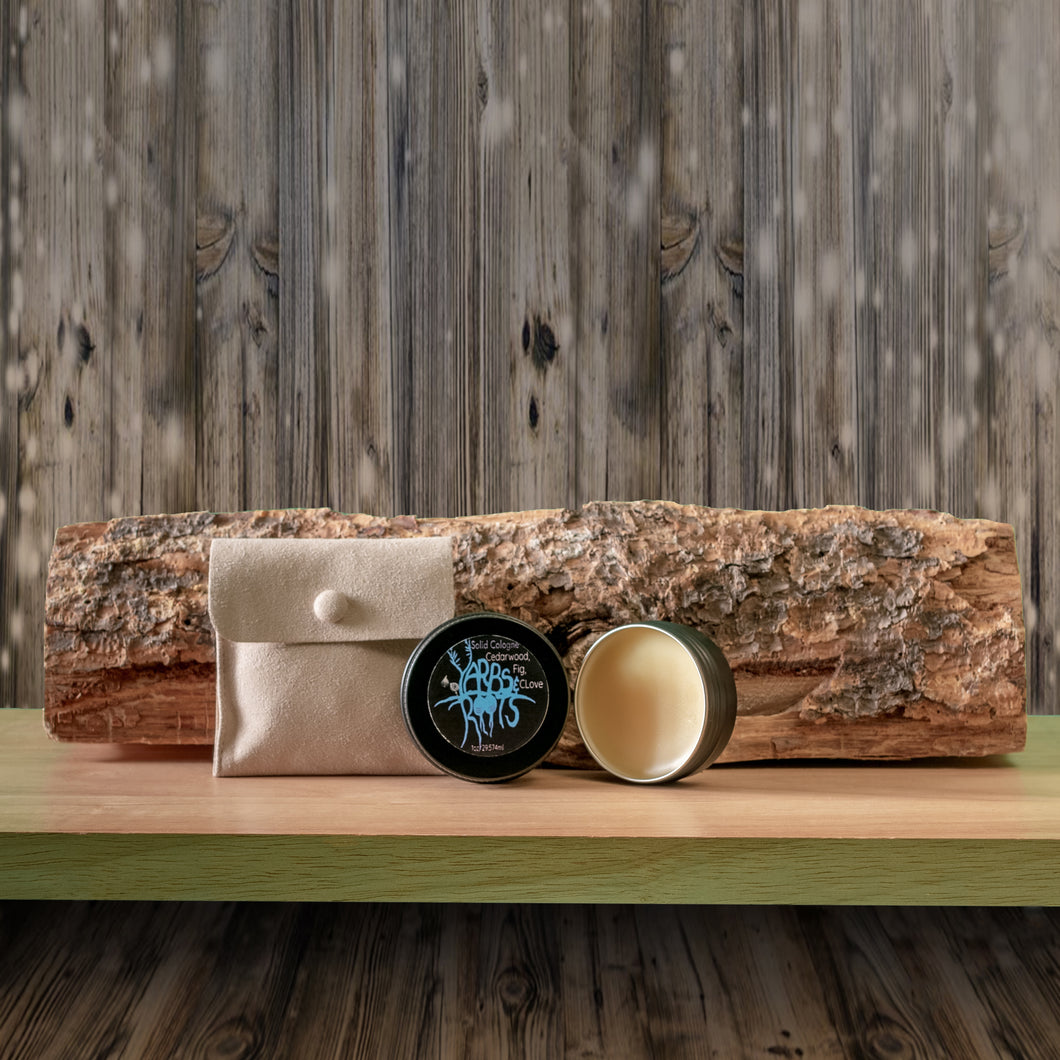 Solid Colonge Cedar Wood, Fig and Clove
Regular price $14.00 Sale
Experience the timeless appeal of a premium cologne with our Solid Cologne. Crafted with a wax-based solid and infused with a blend of essential oils, including cedar wood, clove, and fig, this scent will leave a lasting impression on anyone who catches a whiff.
Unlike traditional spray colognes, our Solid Cologne boasts a long-lasting fragrance that lingers on the skin, thanks to its unique wax-based formula. What's more, the natural ingredients in our cologne are great for your skin and can even help condition facial hair.
Indulge in the luxurious scent of our Solid Cologne and leave a lasting impression wherever you go.
*Comes with pouch. 
Directions: Dip fingertips into the waxy cologne, warm a small amount between your thumb and index finger, then dab onto pulse points of choice.
Ingredients: Prunus Amygdalus Dulcis (Sweet Almond) Oil, *Simmondsia chinensis (Jojoba Phenoxyethanol, Caprylyl Glycol,) Oil, Juniperus Virginian(Cedar Wood) Essential Oil, Fig Oil, Eugenia Caryophyllus (Clove) Essential Oil.